We've partnered with American Family Insurance!
We know how important your assets are to you and your family or business. Let us help protect you in case of a loss of any kind. We work hand in hand with the Kyle Resler Agency to provide the following Insurance Service to all of our customers. Book an appointment with one our Insurance Specialists today!
The goal of life insurance is to provide a measure of financial security for your family after you die. So, before purchasing a life insurance policy, we will help facilitate asking the right questions on what matters most to you and your family.
The protection that Car Insurance gives you the financial backing in case of an accident and theft occurs on or off the road.
Your home is usually the most important and expensive asset you will ever own. Make sure your coverage includes all the types of hazardous perils that you may come in contact with.
Do you rent an apartment, townhouse, condo, House, etc.? Let us help you protect your assets in case something happens to the building you are living in. Most people don't realize what is covered and what isn't covered by your landlords renters policy.
If you have just purchased a motorcycle, or have owned one for a while and are considering changing insurance providers, you may have several questions. Let us help you connect with someone who understands the requirements of your state, and will get to know you and your coverage needs.
Boat insurance may help cover a motorboat, sailboat or personal watercraft if it's stolen or damaged. It may also help protect you if you accidentally injure someone or damage their property with your boat.
Condo insurance provides coverage for the inside of your condominium, usually the external areas fall under the jurisdiction of your condo association insurance policy. Depending upon the specifics of your condominium association's master policy, your condo insurance may or may not include coverage in certain areas.
Motorhome / Camper / Trailer Insurance
Recreational vehicles, or RVs, include a wide range of motorhomes, from camper vans to bus conversions, organized by classes. Your RV insurance will depend on the class of your vehicle, how much you use it, whether you live in it full time and other factors. Let us help you through this process.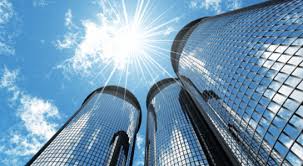 If your a business owner you know how important your employees and assets that help you run the business are essential in continuing to grow. Contact one of our Commercial Insurance Specialists to learn how we can help protect your company and the people that make it happen.